Double the Love, Double the Peace, Double the Fun.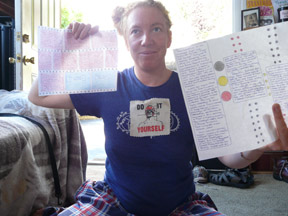 The Paul Addis Tribute Show
November 1, 2012 11:00am
Long live Paul Addis!

His wit, eloquence, intelligence, artistry, talent, laughter and balls-out approach to life was an inspiration us all. Well, to me, at least.

Not only a good friend and Bay Area artist, and performer, Paul Addis was also a fellow DJ here on Radio Valencia. In fact, he was the one who hosted me during my first on-air appearance on this station. Be sure to check out recordings of one of the great legacies he left with us, the podcasts of his show, "Revolution Clash."

This episode of the Love and Peace Hour is dedicated to you, Paul.

Giving voice to your words on the air, to mingle along with a couple songs I think you'd enjoy hearing, and at least one that you most surely would meet with disdain*, here we go:

"Dust in the Wind"
"Joy to the World"
"This Space for Rent"
"Ripple"*
12 Bar Blues Piano Jam...


over and out.
Paul Addis cleared for flight.