Cool Music For Geeky People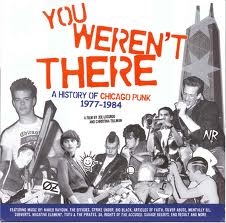 You Weren't There, So Listen Up!
April 10, 2013 4:00pm
There was some mighty fun noise going on in Chicago back in the late '70s/early '80s, and most likely you weren't there to hear it. But now you get a second chance to hear inspired (if often inept) Punk Rock scratchings from the like of NAKED RAYGUN, DA!, END RESULT, TUTU AND THE PIRATES and many other Midwestern ne'er-do-wells. Host The Rock'N'Roll Nurse plays the entire soundtrack to the terrific indie documentary You Weren't There, as well as some Chi-Town gems from his personal collection. Listen to da underground from da Windy City, adventurous geeks!