Cool Music For Geeky People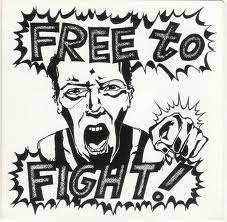 Empowered Punk Womyn!
June 12, 2013 4:00pm
In 1995 the estrogen-powered indie label Candy Ass Records released a monumental and highly influential compilation devoted to female empowerment, complete with a 75-page booklet with stories and self-defense tips. This episode features the entire 2-LP set (featuring the likes of LOIS, TEAM DRESCH, and pre-SLEATER-KINNEY bands HEAVENS TO BETSY and EXCUSE 17), along with highlights from the booklet read by host The Rock'N'Roll Nurse. Grrrrl power NOW!, fellow womyn-loving geeks!