Sunday 4-6 PM PST on Radio Valencia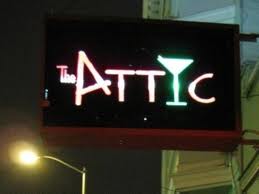 CHEAP HOOCH LIVE! from The Attic
August 11, 2013 4:00pm
This is a live broadcast from The Attic on 24th street in SF. Hanging out with some of our Sunday Rock Block friends enjoying cocktails. Radio Valencia did a 6 hour live broadcast, so check out the podcasts for Bullwinkle's Whole Wide World and The Malderor & Dr Junk Show.

We play an awesome round of Ridiculous Band Names with the bar patrons and had a great time.

The entire playlist is devoted to drinking so bottom's up!