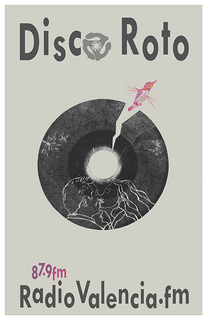 Michele K-Tel presenta el catorce episodio de ¡DISCO ROTO!
October 10, 2013 8:00pm
On this week's episode of DISCO ROTO –> Michele K-Tel plays new music from Juana Molina, Luscious Jackson, Son Lux and the Red, Hot & Fela compilation (in tribute to the legendary Afrobeat pioneer), gives away tix to the Dodos concert @ Great American Music Hall on 10/16, PLUS gets LONELY with Danny Brown, Neo Boys, Barbara Manning and the blue yodeler Jimmie Rodgers. …and I think I heard a dog bark. Did you? Download the podcast to find out!