Radio Valencia, San Francisco Community Radio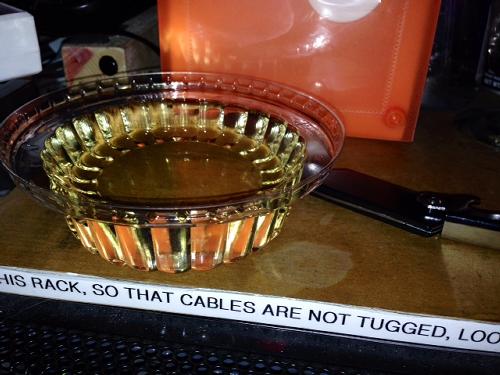 A Bit Weird, This One.
December 29, 2013 2:00pm
Instead of a "Best of 2013" show, Malderor is playing a bunch of songs that weren't quite good enough to make other playlists during the year. It's a selection of songs that weren't quite as good as some other ones. Dr. Junk is still playing on this month-long theme.

2:06pm: Deep Wound by Swervedriver

2:07pm: Goodbye Johnny by Primal Scream

2:12pm: Unreleased by Four Tet with Burial

2:16pm: My Alcoholic Friends by Dresden Dolls

2:19pm: How Do You Sleep by John Lennon

2:24pm: Trust by Lynyrd Skynyrd

2:33pm: Give Up by Miles Kane

2:33pm: Afrodisiac by Powder

2:37pm: It Starts And Ends With You (Live, Acoustic, on the BBC) by Suede

2:44pm: Creep by Radiohead

2:48pm: Dead End by Dead Kennedys

2:52pm: Merry Christmas (I Don't Want to Fight Tonight) by The Ramones

2:57pm: Choke On Bones by Darlia

3:03pm: Stroke by Lyger

3:05pm: The Puritan by Blur

3:08pm: Sleepless by Soul Coughing

3:12pm: Change by Tears for Fears

3:16pm: I Am Free by The Dandy Warhols

3:27pm: 1000 More Fools by Bad Religion S.A.T. Word Of The Week

3:29pm: Angels With Dirty Faces (Live On Top Of The Pops) by Sham 69

3:32pm: Velocity Girl by 93 Million Miles From The Sun

3:36pm: Crazy (Live on "Pet Milk TV" - 1962) by Patsy Cline

3:38pm: Girls & Boys by Blur

3:42pm: Better Things by The Kinks

3:48pm: Death Is Not Your Friend by Wooden Shjips

3:50pm: Secret Surprise by Joanna Gruesome

3:53pm: Lava by Silver Sun

4:05pm: return to normal schedule.