Cool Music For Geeky People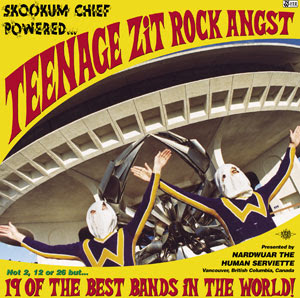 Nardwuar Devastates!
April 23, 2014 4:00pm
Anyone at all familiar with Nardwuar The Human Serviette knows what a genius of cognitive dissonance and flat-out hilarity he is. Fewer know that his bands THE EVAPORATORS and THEE GOBLINS were 2 of Canada's greatest pop-punk acts ever! Hear the evidence and laugh your way to good health as April Fool's Month continues on GE. Never underestimate the healing power of humor, fellow music geeks!