Cool Music For Geeky People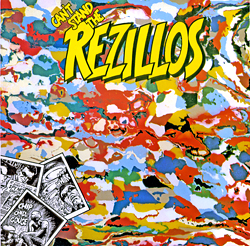 REZILLO-Mania!
June 18, 2014 4:00pm
If you havenít yet heard the wonderfullness that is Scottish Space-Punk band The REZILLOS, you are in for a major treat this episode of GE! Iíll be playing both Sire LPs released in the 1970s by the band, featuring some of the wildest yet tastiest bass playing committed to vinyl. Pogo ítil your eyeballs pop out, fellow music geeks!