Cool Music For Geeky People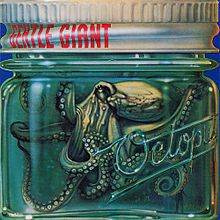 Progressive Rock On Parade!
July 30, 2014 4:00pm
Sure prog-rock gets a bad rap in a post-punk era where simplicity and directness trump musical virtuosity, but it's still fun to look back at a time when pretentiousness was not only tolerated but rewarded! Here the prog heavies (YES, GENESIS, KING CRIMSON, STYX) along with some you might have missed (VAN DER GRAAF GENERATOR, GENTLE GIANT, PROCOL HARUM). No teenage lobotomies this show, fellow music geeks!