Cool Music For Geeky People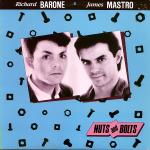 Random Offerings!
September 26, 2014 8:00am
In a fit of solipsism, your humble host The Rock'N'Roll Nurse decided this time out to play some LPs that have made their way into his hot hands in recent times. Songs by KEVIN AYERS, SOFT MACHINE, UNITS, KELLEY STOLTZ, The RENTALS, ALVVAYS, OF MONTREAL, TOTAL CONTROL, UNICORN, DAVE GILMOUR, RICHARD BARONE/JAMES MASTRO and others will tickle your ear as much as they emptied the RnRN's pocketbook. Vinyl blitzing rules, fellow music geeks!