starring Dr. Hal !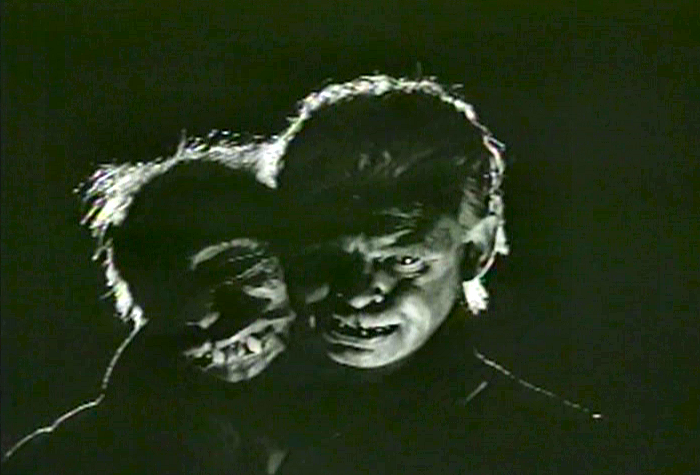 SON OF SIMULCAST MADNESS, AVEC "THE MANSTER."
December 5, 2014 10:00pm

Another Monster Movie, Lippert Pictures's 1959 oddity The Manster,
serves as the holiday centerpiece for this piquant Reloadio presentation.
With Puzzling Evidence. KrOB visited the studio too. Dr. H. Owll starts
with Keats but soon wallows in the obscurity of long-forgotten Pop
Culture, narrating the clumsy tale of a red-blooded Ugly American who
ultimately rips into two beings, after a lengthy indulgence in protracted
angst. Then, it's into the volcano for the bad one, a hairy and murderous
Pithecanthropus-type.
But the "fun" doesn't stop there, as we then visit a slice of The Evil Brain
from Outer Space before going our separate ways. Single-antenna'd Starman
battles deformed Marpetians ruled by the suitcase-dwelling Brain of Balazar.
With Tervo Ishii, Akira Mitsuwa and Koreyoshi Akasaka. Meanwhile, we're
counting down to the upcoming live show: ADH at Viracocha again--
January 3rd!