starring Dr. Hal !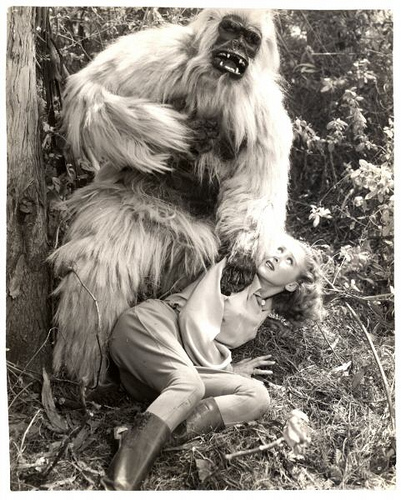 PAT NOVAK, WHITE PONGO AND VENUS BOUND
December 26, 2014 10:00pm

We featured the debut of another Pat Novak episode to start off
our last show of the year. Treacherous dames, gangsters and
gunsels, served up in seasoned noir style by the ever-reliable
Pooh-Bah Players. It was a privilege.
Music of dope-smokers. Poetry of Whitman and de la Mare.
SubGenius X-Day reportage in situ from the X-Moment itself,
pantsless.
Then, after a while, we got around to the narration of PRC's "White
Gorilla" (Suit) Epic, White Pongo, starring Buster Crabbe and Julie
London. Encountering this material was of long interest to your
Editor; if the listeners were also diverted, we should find that
outcome agreeable.
Some of First Spaceship on Venus, known in Germany as Der
Schweigende Stern (The Silent Star) and in Poland under the
name Milcz ca Gwiazda, some of this, indeed, was added, but we
then closed up shop, forty minutes overtime.
We'll have to come back and try this another time if we want to
follow what happens when they land on the Morning Star.
Meanwhile, we're counting down to the upcoming live show: ADH at
Viracocha again-- January 3rd!