starring Dr. Hal !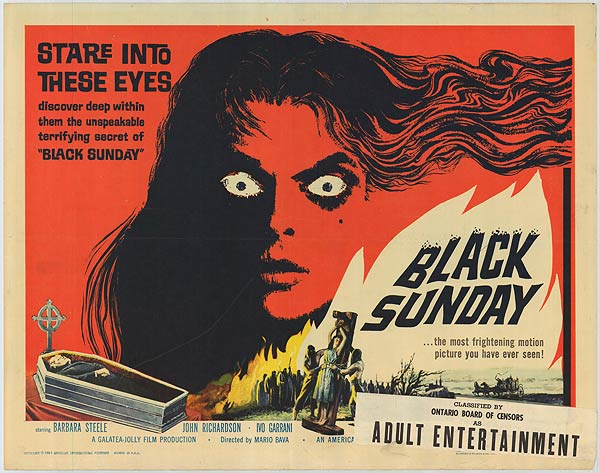 BLACK SUNDAY, ON FRIDAY AND SATURDAY
January 16, 2015 10:00pm
An extra half hour was required for this presentation, in which we finally
reached the long-awaited semi-simulcast of Mario Bava's unearthly horror
film with John "Tumak" Richardson and the supernaturally visaged Barbara
Steele, thanks to a tech assist from visiting Monster of Radio Puzzling Evidence.
It was a bumpy ride getting there, however, as can perhaps be heard...
Visiting studio guest Dr. Penny and companion Kat experienced a "Bob"
-related Epiphany sometime during the event, causing consideable peturbations
in the Noosphere. Or perhaps it was the wine?
For reference consult Coleridge, Samuel T., "Christabel," and Ackerman,
Forrest J. in FAMOUS MONSTERS OF FILMLAND.
Somehow, we got through it all, despite a cacaphony of ranting, mumbling
and cavernous belches. Good vs. Evil-- who really wins?