starring Dr. Hal !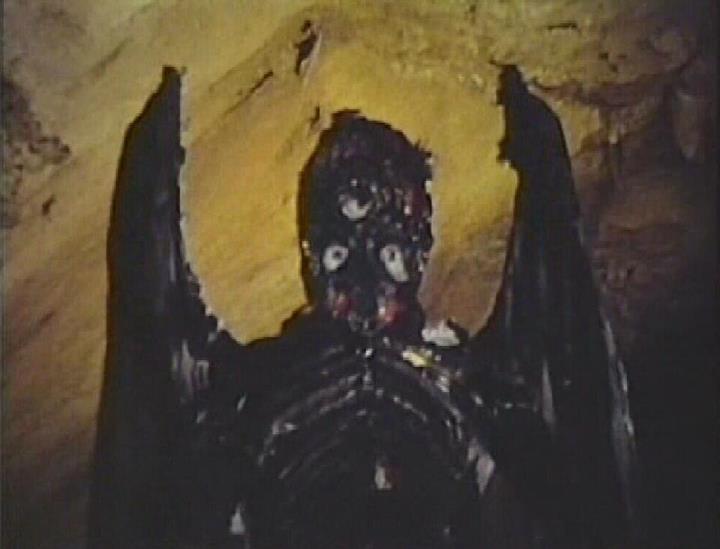 NECRONOMICON... AND OFF
March 27, 2015 10:00pm
We continued with textual criticism of the legend-haunted grimoire,
the Necronomicon of Abdul Alhazred, the "Mad Arab."
By golly, though-- there was yet another suite of weird audio and
technical problems. And we suppose they tend to come with this
particular territory.
This time those included being haunted by hallucinations,
epiphenomena, we suppose, of deteriorating eyesight.
Often these take the form of phantom insects. Hateful ones.
Regrettably, these have not gone away.
But there was more... finally, another narrated film, the BullDada-istic
Hercules Against the Moonmen, starring screen thespian Alan Steel.
This vintage motion picture runs half an extra hour, Etherettes and
Rocket Rookies.
Puzzling Evidence and KrOB hovered, but again didn't come
"on the air," though one can just make out Puzzling, during the narration
of the picture by Dr. Howll.
Remember, a performance series is coming up the next month which
will achieve, we hope, at least partial coverage on the program.
Yes, we'll be trying something entirely new, offering an audio version
of our Friday night live show at Chicken John's Chez Poulet Gallery-Cabaret.
Next week won't be live, or entirely so.
Expect a so-called "re-run" for at least the first few hours.
Or, maybe not. KrOB seems to think we can somehow cover the show
at Chicken's.
It's in the Lap of the Gods.
Some of you can guess which ones.