Radio Valencia, San Francisco Community Radio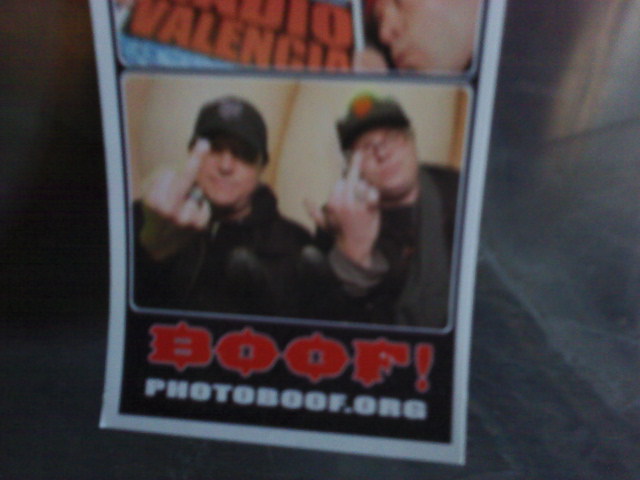 Malderor - I Don't Remember Anything About This Show
July 19, 2015 1:00pm
For some reason this show never got podcasted, and now it's so far in the past I can't remember what we were trying to do. I'm also not sure why the podcast seems to include some or all of Bullwinkle's show and/or the Cheap Hoochies?

2:04pm: Ich Bin Ein Auslander by Pop WIll Eat Itself

2:05pm: Goth Girls Are Easy by Lesbian Bed Death

2:13pm: Death by White Lies

2:17pm: Freeze Up (Operation Ivy Cover) by Batching It

2:20pm: Ghost Town (Specials Cover) by The Prodigy

2:26pm: Ten-Twenty-Ten by The Generationals

2:29pm: Drinking Problem by Surfer Blood

2:33pm: Hold On by Alabama Shakes

2:37pm: Sunday Morning Coming Down by Me First And The Gimme Gimmes

2:40pm: Drinking by Jimmy John Cornell

2:42pm: Drink Up Ya Sinners by Sir Reg

2:48pm: Primary Colors by The Horrors

2:48pm: The Way To Eden by Star Trek Live

2:49pm: Primary Colors by The Horrors

2:53pm: Slowly by Max Sedgley

2:54pm: A Long Way To Nowhere by The Pseudos

3:03pm: Motels by The Emily Zuzik Band

3:03pm: Before Questions Are Answered by The Watchmakers

3:09pm: You Gots To Chill by EPMD

3:13pm: Drift Away by Bleeding Rainbow

3:19pm: Who Says Boys by Fixers

3:24pm: Moulting by Eagulls

3:27pm: Fucking With My Head by Eddie Shaghetti

3:29pm: Red Eyes by Moondoggies

3:33pm: Man With A Mission by Bad Religion S.A.T. Word Of The Week

3:36pm: Death Metal Guys by The Reverend Horton Heat

3:40pm: I Eat Babies by He Who Cannot Be Named

3:44pm: The Goodhumor Man He Sees Everything Like This by Love

3:47pm: Ask The Magic 8-Ball by Less Than Jake

3:48pm: Keasbey Nights by Catch 22

3:52pm: Smells Like Teen Spirit by The Muppets

3:55pm: War Pigs by Faith No More

4:01pm: return to normal schedule.