starring Dr. Hal !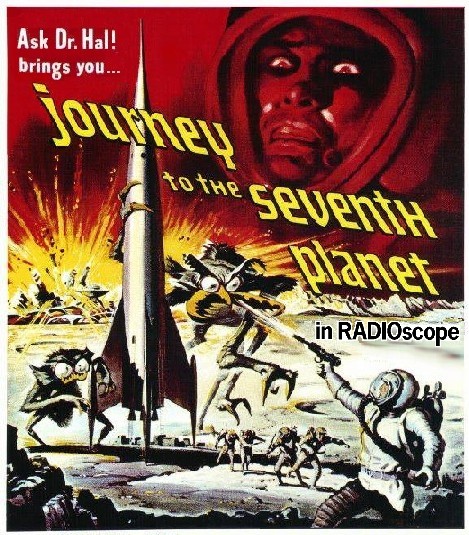 UNITED AIRLINES JOURNEY TO URANUS (PLANET 7)
July 24, 2015 10:00pm

Back from his lengthy X-Day travels and adventures, after much bargaining with the Xists to "spare Earth over for one more year," worn-out but game Dr. H. Owll presents, in allegorical form (thanks to guest Radio God Puzzling Evidence), the Bulldada Version of What They Have Against Us-- a stunning indictment of bad species behavior by the usual suspects-- humans.
With Ivan Stang and other recent X-Day voices.
St. Andrew the Impaled performs the bawdy SubG classic, "Saucer Built for One."
Then on to our evening cinema feature, AIP's 1962 programmer set on sinister green Uranus, where American astronauts, sent by the all-powerful UN, find, set amidst the -200 degrees C Uranian landscape, the Giant Rat Cyclops, Monster Spider, Pulsating Uber-Brain (radioactive, complete with megalo-eyeball) and comely chorus girls. What were they expecting to find, anyway?
With John "Planet Arous" Agar (the former Mr. Shirley Temple), Greta Thyssen and fetching Hanne Smyrner, the first woman to appear bottomless in PLAYBOY.
Three hours.
Please contribute to the Ask Dr. Hal! Radio Show Dues Fund, and "Bob" will bless you, or at least leave you alone.