Radio Valencia, San Francisco Community Radio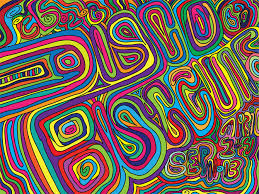 Malderor - Psych and Disco; Training DJ Emils
August 9, 2015 2:00pm
Malderor was training a new DJ. DJ Emils, on the use of the Radio Valencia studio and "wheels-of-steel." As such, this episode is a bit bipolar, as Malderor's sets focused on an upcoming psychedelic rock festival ("The Gathering Of The Tribes") coming to Mighty. And DJ Emils played some of the classic disco and house that she's going to play on her new show, Thursdays from 6-8pm. Check it out!


2:11pm: The Bird (Live) by Morris Day & The Time

2:15pm: Memory Day by Gentle Cycle

2:22pm: Home by The Green Door

2:26pm: Heaven by LSD and the Search For God

2:29pm: Warp 9 by Light Years Away

2:35pm: Fifty Foot Hose by If Not This Time

2:39pm: Upon Your Shore by The Spiral Electric

2:46pm: Bad Girls by Donna Summer

2:52pm: Encore by Cheryl Lynn

2:59pm: Automatic by Pointer Sisters

3:03pm: Me And The Whiskey by Whitey Morgan

3:08pm: Lay Me Down by Down and Outlaws

3:11pm: Create and Consume by The Love Dimension

3:19pm: Dirty Cash by Adventures of Stevie

3:22pm: Nasty Girl by Vanity 6

3:27pm: Midas Touch (Chris Luck Edit) by Midnight Star

3:35pm: Found It by Mystery Flavors

3:37pm: Locomotive Heart by The Down Dirty Shake

3:38pm: Sangria by The Down Dirty Shake

3:40pm: I Sat By The Ocean (QOTSA cover) by Mark Ronson feat. Tame Impala

3:49pm: Change Your Wicked Ways by Pennye

3:51pm: Chimaera by Bad Religion SAT Word Of The Week

3:53pm: Dart by Joel Gion

3:58pm: Trouble by Keith Richards

4:03pm: return to normal schedule.