starring Dr. Hal !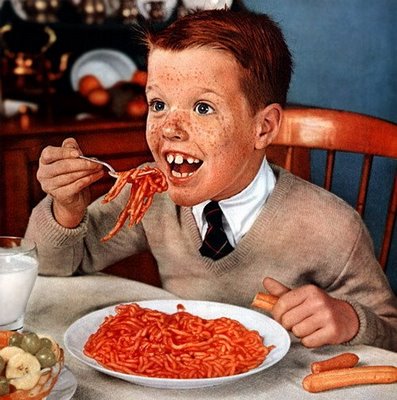 EAT A WIDE VARIETY OF FOODS
November 13, 2015 10:00pm
"As the groaning stomach of a growing Nation requires a fulsome feed, to provide a dinner for the population is a mighty task indeed." According to the new Dietary Guidelines endorsed by the National Board of Nutritional Demonology, varying one's caloric intake ensures that it's relatively easy to avoid being entombed forever in the Burial Chamber of the Food Pyramid. This lip-smacking episode of Ask Dr. Hal! is 180 minutes (we exceeded our scheduled time) of gourmandizing, monitored on-site by Studio Guest nurse Annabella, R.N. Also consulting: "Doc" Goldie, KrOB Sabrepop. M.D. and, shadowy and in the velvet background, Puzzling Evidence...