starring Dr. Hal !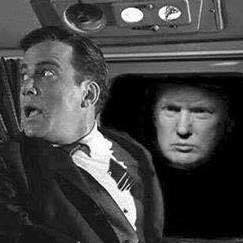 NOT ONE WORD ABOUT D____D T___P
January 29, 2016 10:00pm
Three hours of Show, and "America's Mussolini," the proto-Fascist toxic tycoon never once referenced. Unique among shows, broadcasts and podcasts. Instead... well, with special studio guest Jett we talked of many things. Old syndicated newspaper comic strip features, for example. And why not? Then two peripatetic beauties, Edie and Sarah, appeared. They came in and slipped into something comfortable. Good old Reloadio Valencia! Then, Puzzling Evidence and KrOB finally appeared, and...