starring Dr. Hal !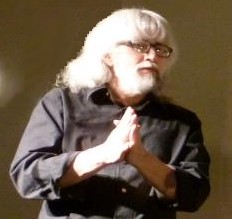 THE LAST DISPATCH FROM X-DAY; THE LATEST CODA FROM-- MICHAEL PEPPE
February 26, 2016 10:00pm
AND SO it came to pass that the menace of the Cosmic Imbalance was, as ever, at the last nanosecond, averted yet again. Yes! Listener Donations saved the Show from the wickedly sharp scythes of the blood-minded Bean Counters. Goings-on in Eden, in the first mornings of the world, occupied us at first. Then (from SubGenius Headquarters, a special Archival Recording had arrived), new Audio was debuted-- we played it-- right up until the moment Michael Peppe strode into the Studio. And we spoke thereafter of many things in Heaven and Earth. KrOB and Puzzling Evidence hovered, yet each never took up a place behind a microphone. But Peppe fountained forth, and soon the onrushing End overtook us all. No Monster Movie this time, but soon-- soon! we'll travel to unexplored darkest Africa, by dirigible, with Clyde Beatty, to tangle with Bat Men and the like...