Genre mashing at it's finest.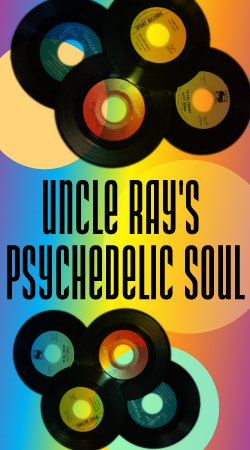 Episode # 91 Uncle Ray's Psychedelic Sunsplash. Some REGGAE Favorites.
May 9, 2016 10:00am
Rebel Music Dub - Bob Marley
Armageddon Time - The Clash
Mondays - Black Uhuru
I've got to Get You Off My Mind - The Tenors
Soon You'll Be Gone - The Blues Busters
Equal Rights - Peter Tosh
Everybody Needs Somebody To Love - Toots and the Maytals
Sugar Pie - The Melody Makers
All Night - Steven Marley
Ravers / Klu Klux Klan (Live) - Steel Pulse
President Mash Up The Resident -
Exodus Dub Bob Marley
Christine Keener - The Skatilites

and much more!