Mikl-Em plays a non-compromising mix of punk, dub, glitchy electronica, new wave, oddities, and everything else. Each week usually has a theme.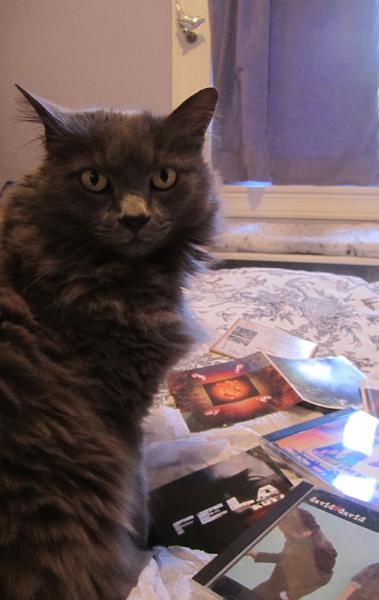 Can Haz Songs In the Keyz of Cats
February 1, 2011 10:00pm
After a brief flash of musical hang-over from the previous week's Booze n' Ska theme, Can Haz DJ went into a deep feline phase. Then in the final half hour with a jazz-focused last 30 minutes.

The touchstone for this week's show is this lesser known album featuring but not led by John Coltrane.


From All Music: http://www.allmusic.com/album/the-cats-r165664/review

"In 1957, the greatest year for recorded music including modern jazz, Detroit was a hot spot, a centerpiece to many hometown heroes as well as short-term residents like John Coltrane and Miles Davis. It was here that Trane connected with pianist Tommy Flanagan, subsequently headed for the East Coast, and recorded this seminal hard bop album. In tow were fellow Detroiters--drummer Louis Hayes, bassist Doug Watkins, and guitarist Kenny Burrell, with the fine trumpeter from modern big bands Idrees Sulieman as the sixth wheel. From the opening number, the classic "Minor Mishap," you realize something special is happening."


Enjoy the show!