starring Dr. Hal !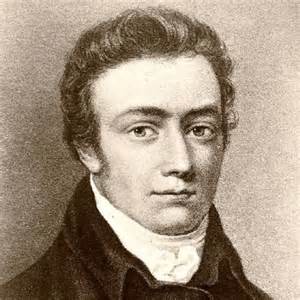 NO LIVE SHOW, SO HERE WE GO
October 14, 2016 10:00pm
The live Ask Dr. Hal! Show was suddenly and unexpectedly cancelled by Chicken John. Will there be others? Time will tell. Certain internal problems must be dealt with. So it's back to "radio" in the meantime (we like Dr. Goldie's useful term for our podcasts, "Reloadio"). Here we continue to explore the too little-heard poetry of the great American poet Clark Ashton Smith, with a rendition from Dr. Hal of his THE STAR-TREADER. And we also let Samuel Taylor Coleridge (seen above)pay us a call, as that poet's DEJECTION: AN ODE was also interpreted... then, poet Rusty Rebar visited us, as well as RV's own Karen Carpenter, the lovely Sarah Szczechowicz-Goldie, KrOB and even Puzzling Evidence, though the latter was, it turned out, only there to observe. Much fun ensued, you bet...