starring Dr. Hal !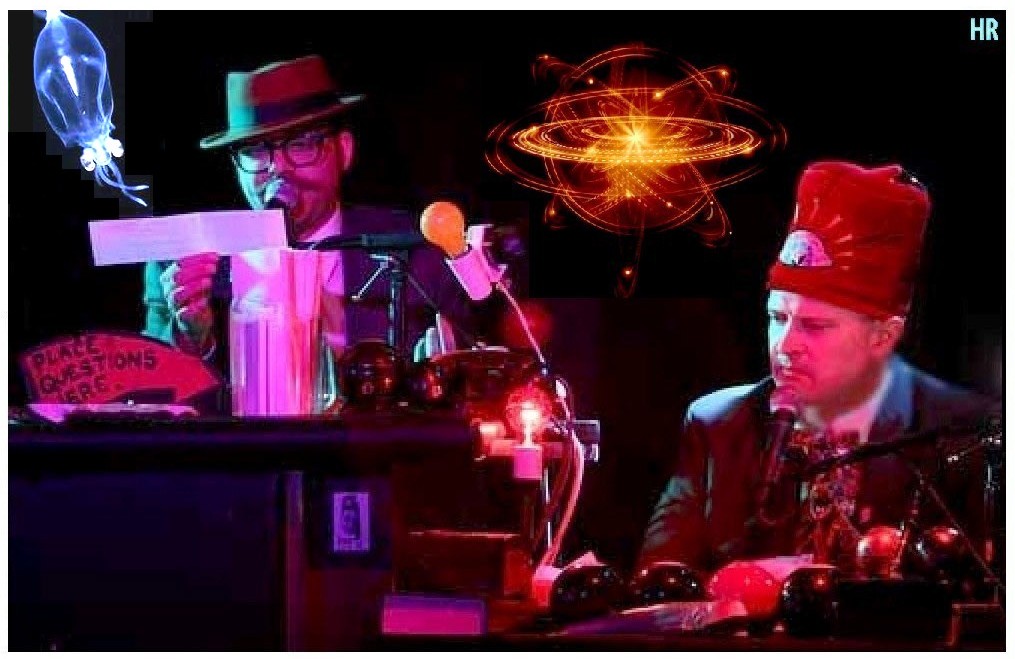 THE ONLY PODCAST OF THE ONLY SHOW
October 7, 2016 10:00pm
THANKS and a flip o' the ASK DR. HAL! Fez to our own Dr. Fiasco, daring and skilled audio engineer. Despite illness and exhaustion he brokered the podcast (They Said It Couldn't Be Done) of what was to be the first of four live shows at the elegant Chez Poulet Gallery-Cabaret-- or, as some prefer to call it, Chicken John's Warehouse. Ah, for that moment preserved in digital amber. The persistent may enjoy this, though audio quality may vary. After this, "Chicken" abruptly cancelled the remaining shows for October-- just a few hours before the second show! This is what remains...