starring Dr. Hal !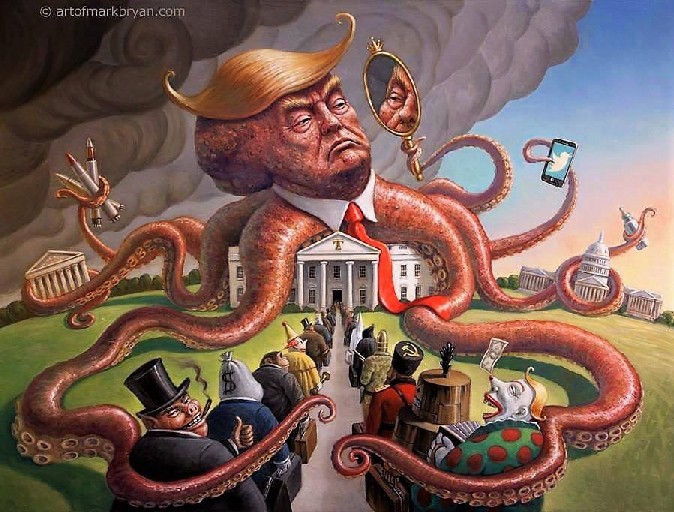 IN THE SHADOW OF THE TRUMPTOPUS
January 27, 2017 10:00pm
Dr. H. Owll began solo, with selections from Blake's Prophetic poem "America." We also heard from the late Whitman McGowan, always missed in this year of Grace, as is the late Jeff Robins (obit. 2002)-- and that vintage rambunctious radio team, the Robins Bros. are heard as well in this anterior end of the program, interspersed with various poetic snippets and sweetbreads. Then, brightening the gloom in the room, in came Zee, our visiting angel Sarah G., the sole guest for the rest of the slot, who enlightened us about many things under Heaven on this Earth (Portrait above by Mark Bryan).