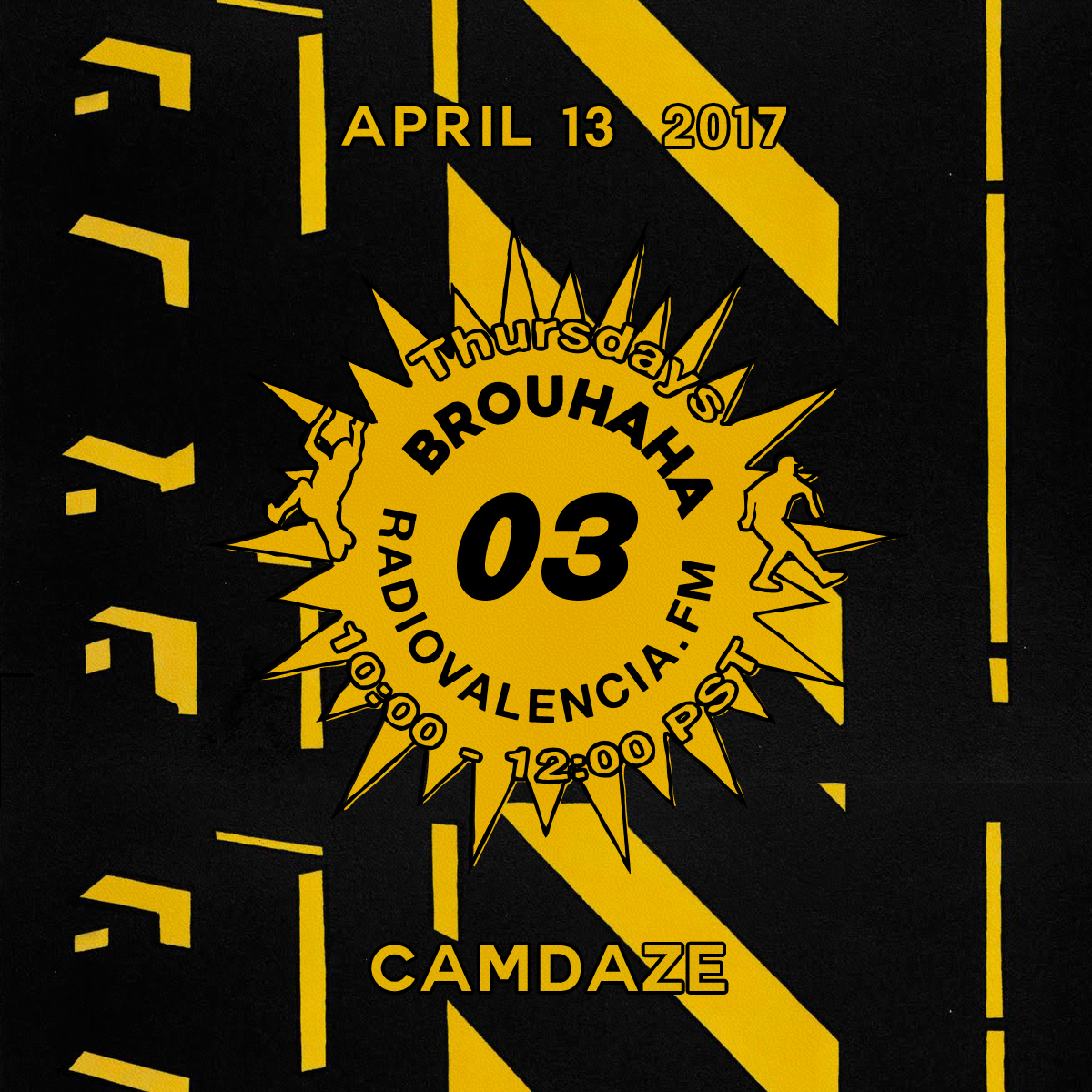 BROUHAHA EP.03 – CAMDAZE
April 13, 2017 10:00am
Camdaze is flying solo this week, guiding us through hazy skies and funky, trippy, organic sounds.

Francis Bebey - Forest Nativity [Hostel La Torre Recordings]
audioJazz - Pretty Lady [audioJazz Music]
Maxmillion Dunbar - Polo [Future Times]
Vin Sol & Matrixxman - Fabric Softener [Soo Wavey]
Cloudface - Devonian Garden [Mood Hut]
Countours - Hands & Feet Dancing [Shall Not Fade]
Masha - The Archivist [S/R]
Serious Intention - You Don't Know (Special Remix) [Easy Street Records]
Gino Soccio - It's Alright (Long Version) [Atlantic]
Kyodai - La Rumba (Genius Of Time Remix) [Freerange Records]
House Of Doors - Burmstar (Flute Mix) [Mood Hut]
Klinte Jones - In The Heat Of The Night [Oh My! Records]
Frits Wentink - Horses In Cornfield [Bobby Donny]
Youandewan - Undrstnd [Hype_LTD]
Youandewan - Our Odyssey [Aus Music]
Sepehr - Outer Space [Neo Violence]
Urulu - Mylar [Kepler Sound]
Garrett David - Remedy [Distant Hawaii]
Seb Wildblood - Mmm [Omena]
FYI Chris - Banana Bread [Lumberjacks In Hell]
Z Lovecraft - 99 Pence Bargain Dub [No Bad Days]
Glenn Astro - Me & My Mouse (Glenn Astro Remix) [Big Bait Records]
Tony Allen - Afro Disco Beat [Vampi Soul]


BROUHAHA on Radio Valencia airs every Thursday, from 10:00am - 12:00pm PST.
Catch the stream on www.radiovalencia.fm!