Sunday 4-6 PM PST on Radio Valencia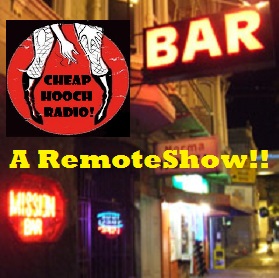 Cheap Hooch Presents: Drinking Sunday at Mission Bar SF--Remote Show!!
April 30, 2017 4:00pm
Cheap Hooch, taking it to the streets!!

That's right this week the lovely D$ teams up with Malderor for a two-fer.

Catch the Cheap Hooch part of the show already in progress.

Enjoy!!