Genre mashing at it's finest.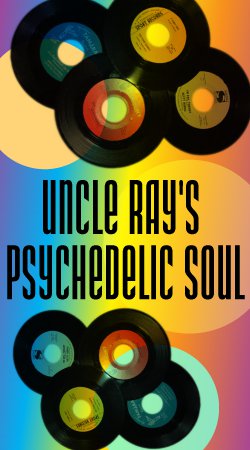 Episode #133 Live in the studio with The MUTED JEWEL TONES!!!
July 24, 2017 10:00am
Verb Factory presents
Uncle Ray's Psychedelic Soul
radiovalencia.FM
Mondays, 10 AM- Noon PST

Uncle Ray is delighted to present-
THE MUTED JEWEL TONES
live at the Think Tank!

rvpods.com/Muted

podcasts.radiovalencia.fm/Muted

The MJTs are the first live act to perform on Uncle Ray's Psychedelic Soul!
It was a lovely Sunday, July 23, 2017
These lovely and talented ladies came to my home studio and sang their hearts out.
It's a very fun show!