starring Dr. Hal !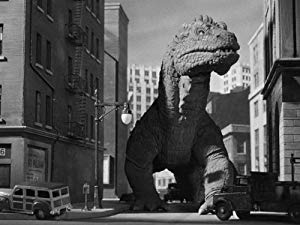 JUST A DINOSAUR IN THIS MODERN WORLD...
October 19, 2018 10:00pm
...UNABLE TO ACCEPT that the lush primeval jungles have been replaced by the angular mechanisms of industrial civilization. So did Dr. H. Owll feel himself to be, several times during the presentation. Some "looping" does occur. Mechanical repetition opposes spontaneity and creative freedom. On the other hand, formal limitations are God's gift to the creative artist. And so, right after the initial hour, Puzzling Evidence in came, eventually to speak through a microphone and add thereby to the lustre of our performance. An incursion from Pete Goldie's Reloadio sidetracked the genteel converse avec echoes, delays and other, similar tropes. An extra hour is added-- the casual after-effect of the show. You can't call it real sophistication. All in all, four hours in duration.