Platters that Splatter all over your brain Matter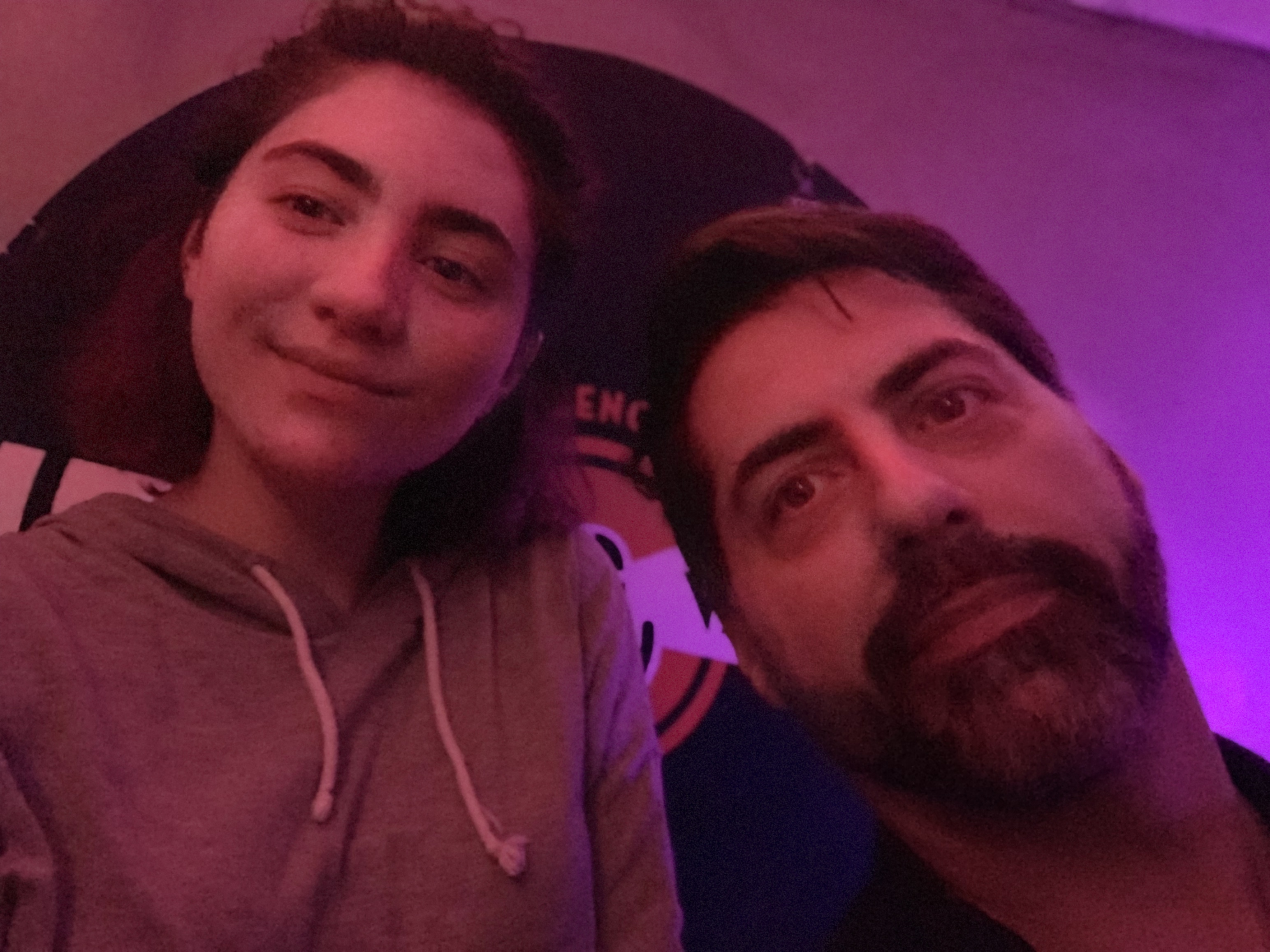 Hell's Kitchen Radio #361: Little Hell and Me
April 1, 2019 8:00pm
Little Lauson Hell isn't so little anymore. Dang. What happened to my sweet, little, lovable, goofy little girl? Oh right, she's a teenager now. Ugh. Lauson has been joining me twice a year on my show for the past seven years. I've always enjoyed witnessing her musical evolution. Her love of The Beatles continues, but it's her discovery of artists like Frank Sinatra that really surprises me. At 14 I would expect her to listen to more pop-centered tunes, but then I remember that she's my daughter, and that I play a lot of alternative genres and artists at home. She did remind me that I don't play enough contemporary hip-hop. I need to do something about that.

I do take issue with her flagrant LIES about my love for Foo Fighters. Let me go on the record by stating unequivocally that I do not like the Foo Fighters. If I did, you wouldn't hear the end of them on my show. I don't understand why they're as popular as they are. How the hell do they sell out stadiums? It doesn't make any sense! Don't get me wrong, I think Dave Grohl (whom my brother-in-law thinks I look like) is talented and funny, but that doesn't make me a fan of the band!

Lauson enjoys getting my goat. I wonder where she got the sarcastic sense of humor from? Hmmmmm.....

We talk about music, high school, attending live shows at a young age, her friends, and just what makes a teenager tick.

Back to the music. I've denoted Lauson's selection with a "L" next to the track. It was nice to hear her say that she could co-host with me every week. Glad to see she's got the radio bug. She'll be back again this summer.

Enjoy.