Art + Physics + Philosophy = Consciousness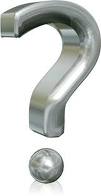 S.C.R.E.A.M. for P.E.A.C.E. about Questioning Faith
December 19, 2011 12:00pm
Join Aslan and Jennifer Monday's @ Noon in conversation about how Philosophy, Art and Physics
commingle to form our individual and collective global consciousness.

Each week we focus on three contemporary or historical figures and explore
their contributions to society and relevance to us now.

Today's Topics

Questioning Enduring Questions

Acharya S Responds

Ben Franklin's Glass Armonica

David Lynch's Consciousness


S.C.R.E.A.M for P.E.A.C.E.