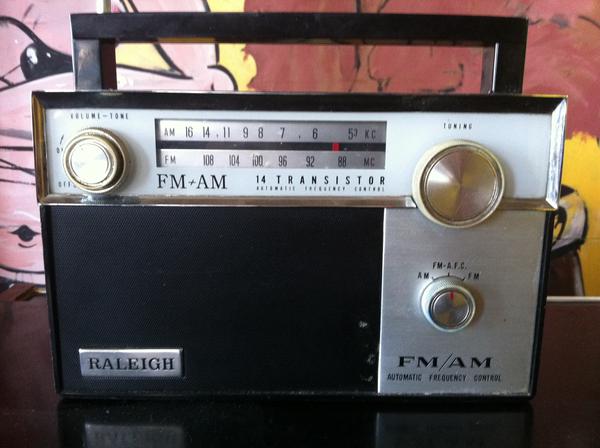 Margarita Azucar 1/7/11
January 7, 2011 12:00pm
Billyvan - Mañana Por La Mañana,
Carlinhos Brown & DJ Dero - Sambadream,
A.J. Holmes & The Hackney Empire - Fraudian Slip (Uproot Andy Remix) [feat. Kastro) ,

(background) Millo Torres y El Tercer Planeta Caminando.

Jay Martins - OYOYO,
Lady Saw - Good Wuk,
Los Rakas - Hierba (feat. Kaz Kyzah & Silk-E),
Aaliyah - Rock The Boat (DJ Still Life Reggaeton In Helsinki Mix),
Bassnectar - Yo (feat. Kristina Maria),
Isa G - Pa Las Mamasitas (Chief Boima & Orion Remix),
Boogat - Perfection (feat. Geko Jones & N-Ron,

(background) D'Angelo - Go Back to the Thing.

Niña Dioz feat. Li Saumet - La Cumbia Prohibida,
Javiera Mena - Hasta la Verdad Rebolledo,
El Guincho - Bombay,
A Flock of Seagulls - Wishing (If I Had a Photograph of You),
Ceci Bastida - Do You Want To Hold Me,
Crystal Castles - Not In Love (feat. Robert Smith),
I Love You Airline - Love You Like Lions.

(background) Stone Roses - Fool's Gold.

Men At Work - Overkill,
The Ting Tings - Hands (Low Sunday Remix),
Kanye West - All Of The Lights [Explicit],
Lupe Fiasco - Never Forget You (ft John Legend) ,
Mayer Hawthorne - No Strings (Jazzy Jeff Remix),
Magestik Legend - All Eye Know.

(background) D'Angelo - Go Back to the Thing.

Matias Aguayo - Pata Pata (feat. Lerato),
Baile Funk - Berimbau Evolution,
Antibalas - Che Che Cole Makossa (feat. Mayra Vega).