Cool Music For Geeky People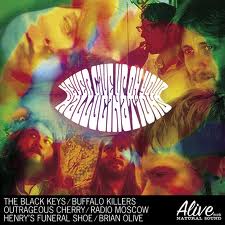 Hallucinations Come Alive!
December 26, 2012 4:00pm
Yet another of the illustrious labels associated with the Bomp!/Voxx labels, Alive Naturalsound Records has truly brought the vision of Bomp! founder Greg Shaw to the 21st Century. On tonight's episode of Geek (Ema)Nation, your host the Rock'N'Roll Nurse plays the faboo comp entitled Never Give Up On Your Hallucinations in its entirety followed by a selection of his fave Alive NS records, including the NERVES, the PLIMSOULS, OUTRAGEOUS CHERRY and many others. Freak out and geek out, baby!