Cool Music For Geeky People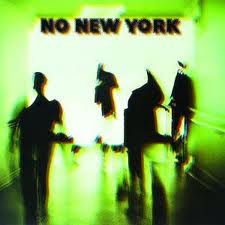 No New York 35th Birthday Party!
January 2, 2013 4:00pm
35 years ago (way back in 1978) a compilation of No Wave bands from NYC quietly made its way into unsuspecting record stores, and the underground music world would never be the same. The LP was called No New York, and was produced and assembled by BRIAN ENO, featuring blistering noisy quasi-pop by the likes of DNA, MARS, the CONTORTIONS and TEENAGE JESUS AND THE JERKS. Though it made a pretty small splash at the time, it has come to be a major work in the No Wave canon, for better or worse. The Rock'N'Roll Nurse plays the original LP in its entirety, and spices things up with fave tracks from JAMES WHITE, the CONTORTIONS and LYDIA LUNCH. Hold your ears — it's noise geek heaven!