Cool Music For Geeky People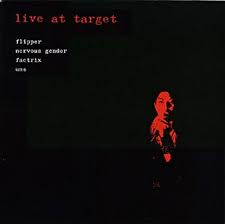 More Subterranean Sounds!
February 6, 2013 4:00pm
In 1980 Berkeley's Subterranean Records dropped a live recording that would define San Francisco's Underground Post-Punk/Industrial scene and preserve it for history in a way that no other compilation record seems to have done. Live At Target features four fiercely and unrepentantly noisy bands reveling in breaking rules the Punk scene was too timid to attack. Host The Rock'N'Roll Nurse plays this remarkable document in its entirety, and then adds early singles by FLIPPER, and 12″s by THE WITCH TRIALS, FRIGHTWIG, and POP-O-PIES, all originally released on Subterranean. Time to break eardrums, fellow geeks!