Cool Music For Geeky People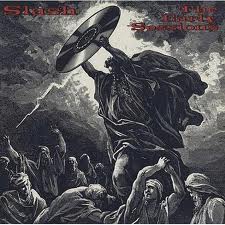 L.A. Punk Maturation!
February 20, 2013 4:00pm
In the early '80s, Slash Records was putting out the bands that mattered from the punk/hardcore scene that was picking up steam there, like X, FEAR and the GERMS. But it also was on the cutting edge, pushing bands that might be called "roots rock" now like the BLASTERS and RANK & FILE, and psychedelic/garage bands like the DREAM SYNDICATE, the VIOLENT FEMMES and the GUN CLUB. All these bands are featured on a remarkable compilation record from 1983 entitled Slash: The Early Sessions. Hear this entire LP plus selections from early Slash recordings with running commentary by host The Rock'N'Roll Nurse. Get that La-La Land itch, fellow geeks!