April 23, 2019
10:59 am
10:02am: Jazz by Double D & Steinski from The Ultimate Lessons
10:08am: Return of the Boom Bap by KRS-1
10:17am: Mama Said Knock You Out by LL Cool J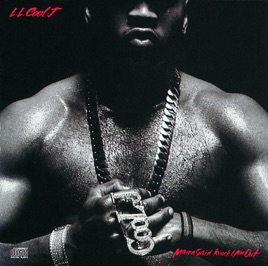 10:18am: One ,Two S**t by A Tribe Called Quest
10:23am: I Got 5 on it by Luniz
10:28am: Take 2 and Pass by Gangstarr
10:29am: Ultimate High by Devin the Dude
10:37am: Winners Circle by Anderson .Paak
10:46am: The Greatest Romance Ever Sold by Prince, Neptunes, Q-Tip
10:49am: Tighten Up by The Bamboos
10:54am: Uncle Ray\'s Psychedelic Soul Black Skinned Blue Eyed Boys by The Specials New Jersey transplant and SF music veteran Uncle Ray blends Rare Groove, Power Pop, Funk, 60\'s Psychedelia, Hip Hop, Acid Jazz, R&B, Reggae, and Top 40 into a unique and eclectic groove to help get you going on Monday mornings.
10:55am: You Haven\'t Done Nothin\' by Stevie Wonder
10:56am: The Right Time by Ray Charles
11:03am: Packed Up and Took My Mind by Little Milton
11:06am: I Put A Spell On You by Chaka Khan
11:07am: That\'s The Way of the World by Earth Wind & Fire
11:12am: The Needles Eye by Gil Scott Heron
11:17am: For You My Love by Josephine Turner
11:20am: Where is The Love? by Roberta Flack & Donny Hathaway
11:28am: Smooth Sailin\' by Leon Bridges
11:29am: Black Patch by 5th dimension
11:33am: Trip To Your Heart by Sly and the Family Stone
11:36am: Sonhatl by Chicano Batman
11:40am: Can\'t Let Go by Charlie Hunter, Chinna Smith
11:46am: Don\'t Blame the Other by SecsDevil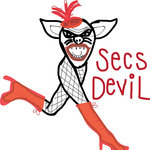 11:50am: Don\'t Ever Let Them Forget You by Fitz & the Tantrums
11:55am: Can You Get To That? by Funkadelic
11:59am: Come & Get Your Love by Redbone
No Comments

on Episode # 196 It's a beautiful day in the neighborhood!