September 22, 2016
12:08 am

Now Playing History
September 19, 2016 10:00am – 12:30pm
I am so pleased, my number of downloaders  finally equals
my number of shows, 101 shows, 101 subscribers.
Hip Hip Hooray! Thanks listeners!
This week, The MONKEES vs the world, in honor of their 50th anniversary,
and San Francisco Warfield show 9/20/16
10:00am: Uncle Ray\'s Psychedelic Soul
Monkees Theme by The Monkees
10:04am: Happy Together by The Turtles
10:10am: I Was There (and I\'m told I had a good time) by The Monkees
10:11am: The 3rd Degree by Marc Bolan
10:13am: Last Train to Clarksville by The Monkees
10:18am: Long Hot Summer Night by Jimi Hendrix
10:20am: I\'m Not Your Steppin\' Stone (Live) by The Monkees
10:27am: She Pays the Rent by The Lyres
10:30am: For Pete\'s Sake by The Monkees
10:34am: No Matter What You Do by Leslie Gore
10:36am: She Hangs Out by The Monkees
10:43am: Good Times by The Monkees
10:44am: Party in the USA by Miley Cyrus
10:45am: Star Collector by The Monkees
10:48am: Next Best Thing by Nikki & Rich
10:53am: return to normal schedule.
10:55am: What Am I Doing Hanging Around by The Monkees New Jersey transplant and SF music veteran Uncle Ray blends Rare Groove, Power Pop, Funk, 60\'s Psychedelia, Hip Hop, Acid Jazz, R&B, Reggae, and Top 40 into a unique and eclectic groove to help get you going on Monday mornings.
10:56am: Anyone Else But Me by OMGUG
10:58am: I\'ll Be Back Up On My Feet by The Monkees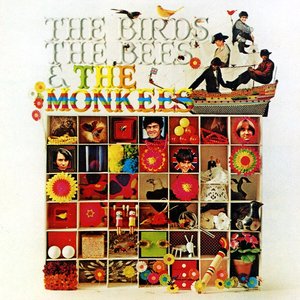 11:03am: Different Drum by Mathew Sweet & Susanna Hoffs
11:08am: I\'ll Be A Whole Lot Beter by The Byrds
11:11am: Circle Sky by The Monkees
11:14am: You I\'ll Be Following by Arthur Lee & Love
11:15am: Can You Dig It? by The Monkees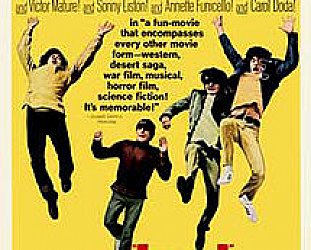 11:21am: Love is Only Sleeping by The Monkees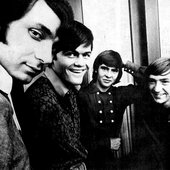 11:25am: Your Reverie by Kelly Stoltz
11:28am: Birth of an Accidental Hipster by The Monkees
11:32am: Porpoise Song by The Monkees
11:36am: You Can\'t Do That (Live) by The Beatles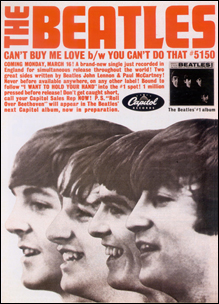 11:37am: Things We Said Today by The Beatles from Live At The Hollywood Bowl
11:39am: Whatever\'s Right by The Monkees
11:43am: I\'ll Search The Sky by The Nitty Gritty Dirt Band
11:46am: Mary Mary by The Monkees
11:46am: Cherry Cherry by Neil Diamond
11:47am: I\'m A Beliver by Neil Diamond from More of the Monkeeys
11:52am: Hold Me My Daddy by XTC
11:53am: You Bring the Summer by The Monkees
12:01pm: She by The Monkees
Comments Off

on Episode # 101 the Monkees vs. the World!